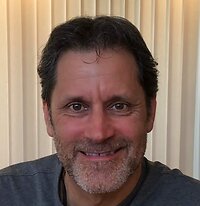 Homeopathy in Malvern : Naturally better

As a Homeopath with 15yrs experience, I understand how important it is for you to make the right choices when it comes to treating ill health. Whether it's for you or a member of your family, it is reassuring to know that Homeopathy always works naturally and can be used to improve your emotional and physical well-being in a permanent and gentle way.

Want to feel better?
Keeping ourselves healthy and how we deal with illness is a decision we all have to make at some point. It is therefore no surprise that many people all over the world choose Homeopathy for that reason, as they just want to feel better, naturally.

In my clinics I see a large number of people of all ages, and no matter what they may be suffering from, remedies will be given to help restore balance and bring a sense of well being to body and mind.

Get in touch....
I have worked as a consulting Homeopath at Helios and Ainsworth's Homeopathic Pharmacies (London) and as well as running busy clinics in London. For the last 9 yrs I have been holding regular weekly clinics in Malvern (close to Worcester). I supervised students for one of the UK's leading Homeopathic Colleges and I am a fully registered member of the 'Alliance of Registered Homeopaths'.

If you have never had Homeopathic treatment before, then take a look at the 'About Homeopathy' page on this website for a good overview. Alternatively, if you have a specific question, then feel free to contact me and I will do my best to give you clarity on the best way forward.

The practice is within easy reach of Malvern, Worcester, Colwall, Ledbury, Evesham and Pershore.

For free initial advice on whether I can help you, email email me here

Appointments can be booked in Malvern on 07976 239 855 or via Email.


---


What they say

'......What makes Max a particularly good choice as a Homeopath, is his ability to get to the root of the issue very quickly; his style put me immediately at ease. This was critical, because many of my symptoms were born out of complex emotional issues, which Max handled with a rare level of professionalism. Max is simply the best alternative practitioner I have come across, highly intuitive, and will always be the first on my list with any ailment. Thanks to Max, I've had no reason to visit a GP for nearly 5 years.' (VM - York)

"I found Max's personality and approach extremely reassuring and positive, unlike other doctors we had seen. A great listener, Max also always took the time to explain things in depth and to answer my questions and doubts. I would recommend homeopathy and Max to anyone without hesitation..." (JP)

'Max gave me unbelievable support, help and guidance throughout my pregnancy.....I would certainly recommend Max, as he is a great listener, very patient and most importantly the after care service for me was superb. If I had any concerns, regarding a remedy or symptom Max was very easy to contact for advice, plus he would usually get in touch the same day. I always look forward to seeing Max, am one of his biggest fans and thank him for his wonderful work. (
C.C)

'I would have no hesitation in recommending Max's expertise, particularly to someone who is new to homeopathy'. (SW)

'With the help of Max's support, as well as some dietary and life style changes my symptoms have significantly improved'. (Rana)

'I can't say enough good things about Max and I would recommend Max to anyone thinking of trying homeopathy.' (Malvern/Worcester)

For free initial advice on whether I can help you email me here

Appointments can be booked on 07976 239 855 or direct with the Clinics

The Beacon clinic, can be found in Malvern - close to Worcester, Ledbury, Evesham and Hereford